Heritage Society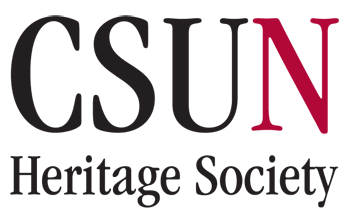 The CSUN Heritage Society recognizes and honors alumni and friends of California State University, Northridge, and San Fernando Valley State College who have made a financial commitment to CSUN's future through their estate plans. While traditional cash gifts are invaluable to the university today, planned giving is a crucial investment in our university's commitment to be relevant, responsive and ready for the future.
To become a member, and receive exclusive benefits and event invitations, all you need to do is tell us that you have taken this important step. We look forward to
hearing from you
to discuss making CSUN a cherished component of your financial planning.